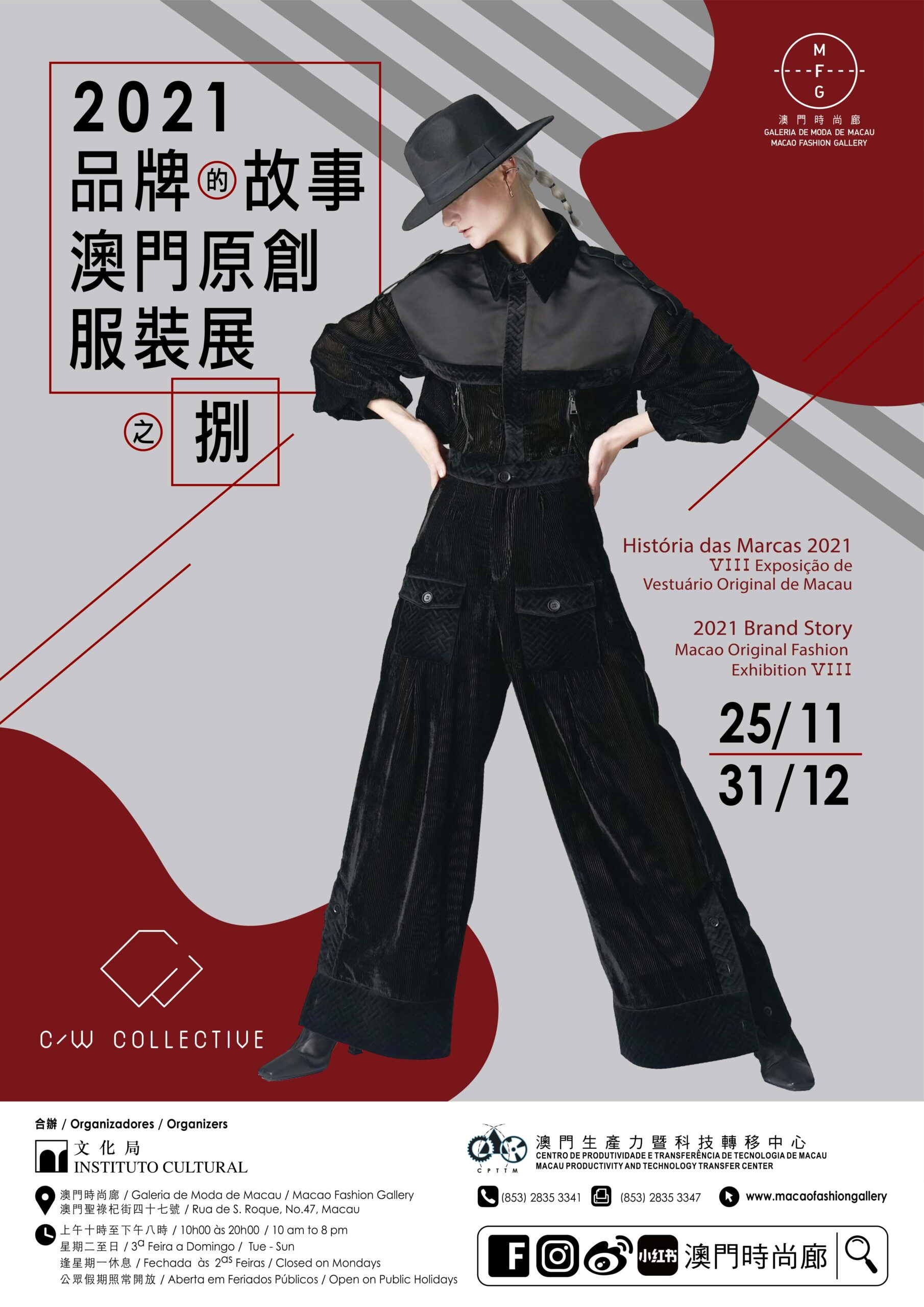 澳門時尚廊「2021品牌的故事─澳門原創服裝展之八」以精心佈置的展場配合前衛高端的服裝作品,帶大家走入女裝品牌C/W COLLECTIVE的世界,感受解構主義風格的魅力。
展覽由即日起至12月31日在澳門時尚廊舉行。C/W COLLECTIVE的設計師是黃敏儀,作品以解構建築為設計元素,將不同紋路及材質的布料,透過分解及再整合,設計成服裝。是次展覽以「URBAN UNIFORMATION」為題,強調該品牌服裝多樣化且具可塑性。
時尚廊同場設有「2021時尚薈萃─品牌集合店」銷售空間,匯集34個本地原創品牌的服裝及配飾產品,歡迎參觀選購。
澳門時尚廊
開放時間:上午10時至晚上8時(逢週一休館,公眾假期如常開放)
地點:澳門聖祿杞街47號
查詢:可於辦公時間內致電 (853) 2835 3341
網址:www.macaofashiongallery.com
免費入場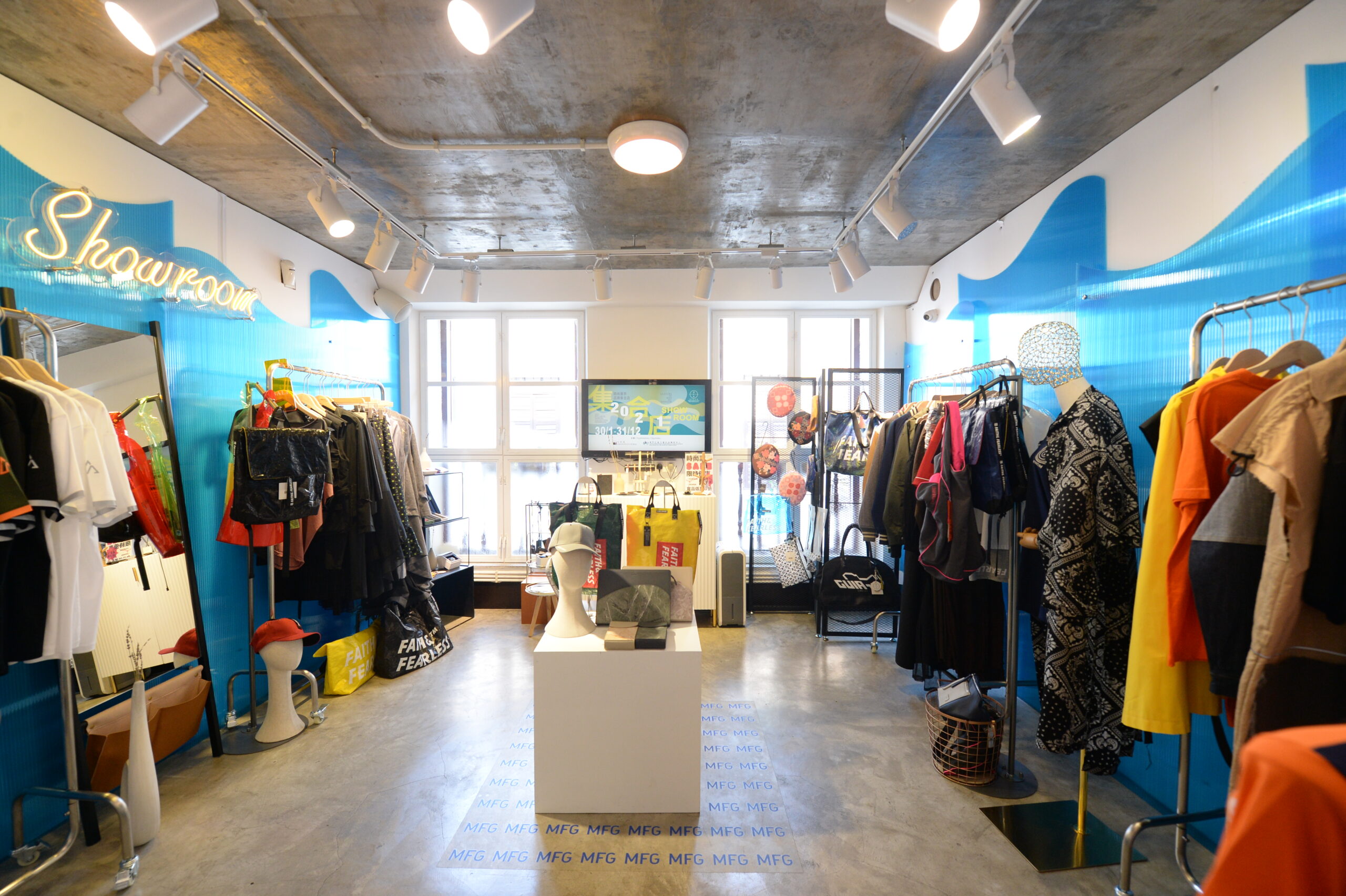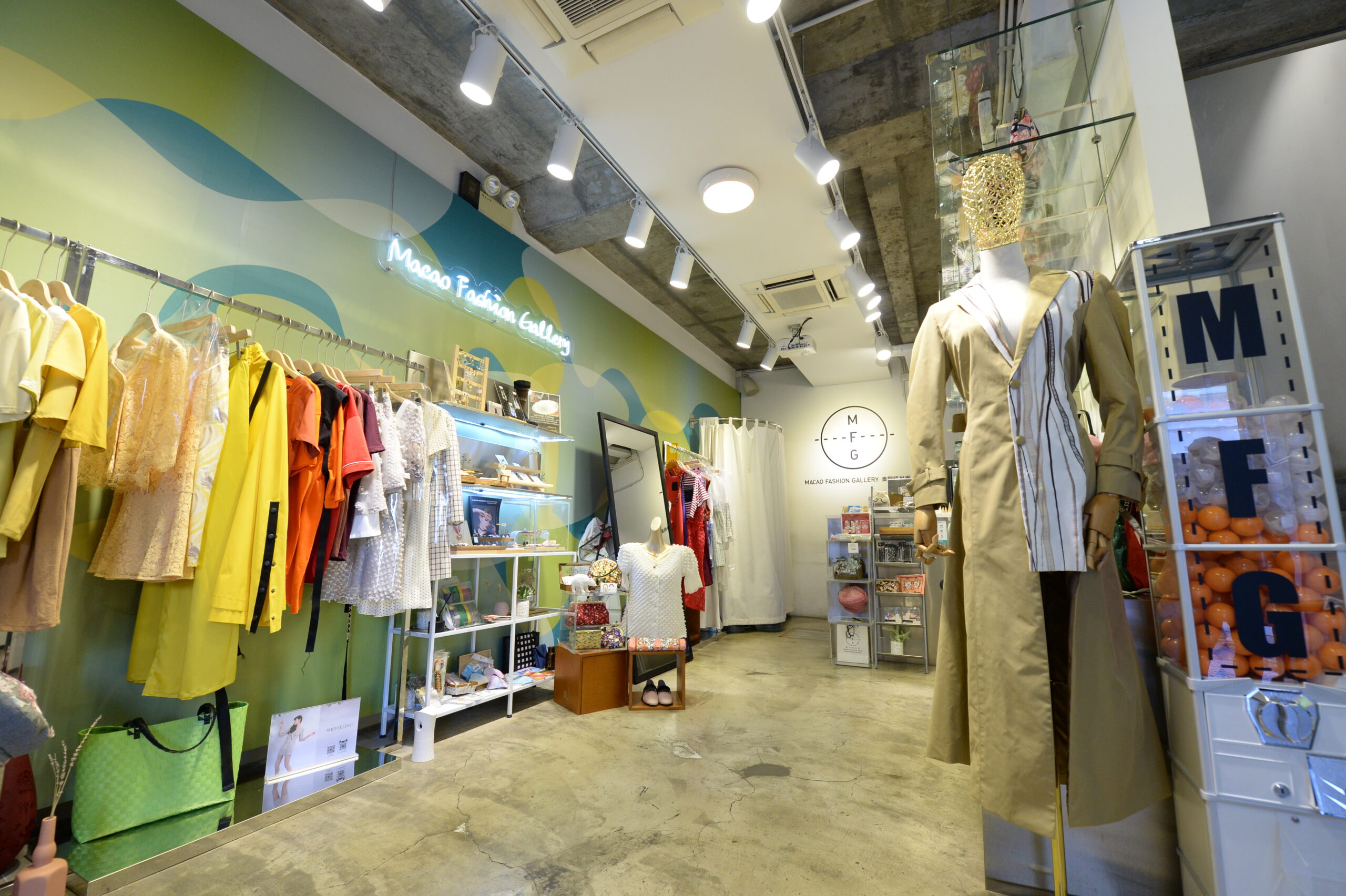 Macao Fashion Gallery 
December, 2021
The "2021 Brand Story—Macao Original Fashion Exhibition VIII" of the Macao Fashion Gallery (MFG) brings you into the world of C/W COLLECTIVE, a womenswear brand, with its avant-garde and high-end clothes in a well-decorated exhibition space, allowing you to feel the charm of the deconstructed style.
The exhibition is held at the MFG, starting from today until 31 December. The clothes are designed by Connie Wong through deconstructing and reintegrating fabrics of different textures and materials with the design element of deconstructivist architecture. With "URBAN UNIFORMATION" as the theme, this exhibition highlights the diversity and adaptability of the brand's clothing.
A sales space, the 2021 Exclusive Fashion Collections—Showroom, is also available, bringing together clothing and accessories from 34 local original brands. Members of the public are welcome to participate and purchase their favourite products.
Macao Fashion Gallery
Opening hours: 10am – 8pm (closed on Mondays, open on public holidays)
Venue: Rua de S. Roque, No. 47, Macao
Enquiries: (853) 2835 3341 (during office hours)
Website: www.macaofashiongallery.com
Free admission